Our employees are the key to our success
Here at Agathon, everything revolves around our employees, and promoting the professional and personal potential of each individual is a matter close to our hearts.

Be it as an employer or training company, we offer an attractive working environment, an appreciative community and an open corporate culture.

Do you always strive for the best, too? Then you're in the right place!
Our employees like working here
Our employees tell you what they like about Agathon as an employer.
At Agathon you can take the helm, participate actively by proposing solutions and advance your career – because we know your motivation and satisfaction hold the key to our collective success.
«Agathon is a modern employer that enables an efficient and future-proof way of working for all employees. Digitalisation is a cornerstone of our strategy.»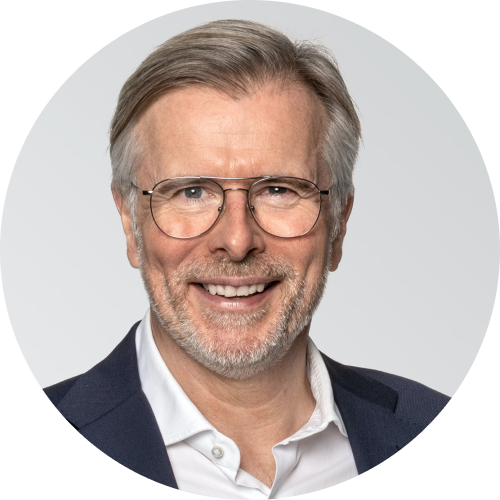 «The agile project method is highly motivational because we can always deliver results within a minimal timeframe.»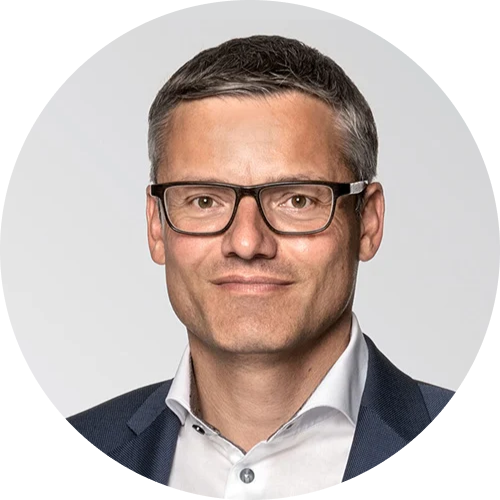 «We have been accessing our machines remotely for many years now. Digital networking has made things that were once laborious much quicker and more straightforward. That's what I call working efficiently.»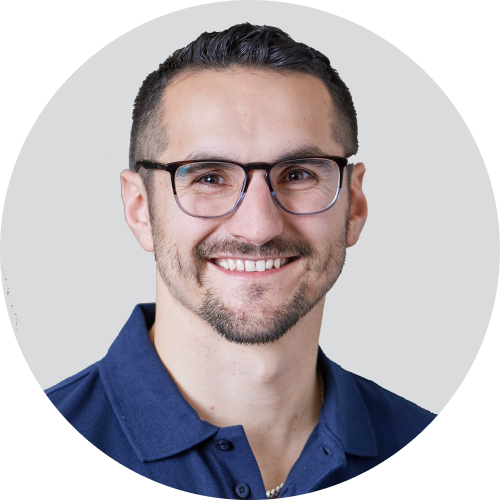 Simon Hugi
Head of Teleservice
«I attach a lot of value to collaborative working. Thanks to Teams, we can converse quickly and easily via chat or in a call from anywhere in the world. We work on documents together in real time. To me, that's modern working.»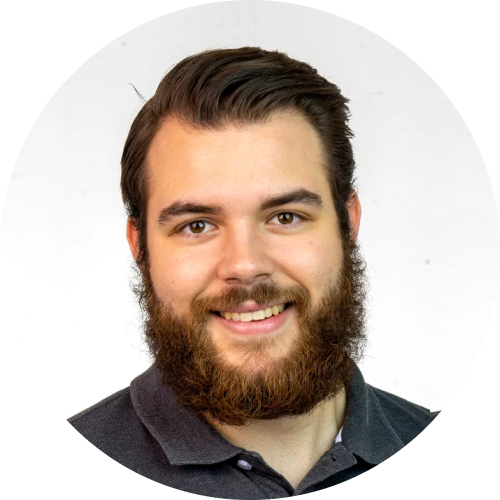 David Wehrli
IT System Engineer
«We are a family company with flat hierarchies and short decision-making channels. This means every individual can make a difference and participate actively.»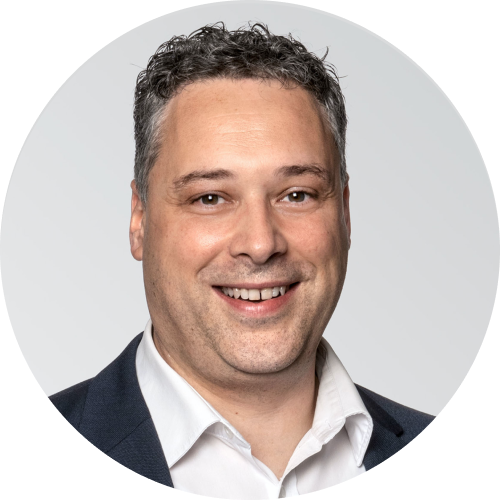 «We have designed a digital customer experience for mould-makers. It works like a good online shop, but is full of digital features. This platform goes a long way towards transporting us and our customers into the modern digitalised world.»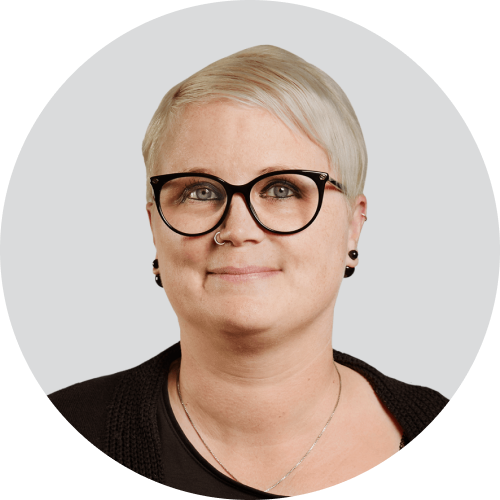 Chantal Glanzmann
Head of Internal Sales
Agathon's employees are the company's most important asset – after all, their motivation and satisfaction are the key elements of a human, inspiring and dynamic working culture and a stable corporate identity.

At Agathon, we interact with one another according to clear principles of conduct. Flat hierarchies enable discussions to take place on an equal footing and facilitate respectful, appreciative communication.
Your opinion is important to us
Something equally important to us and, as such, a permanent fixture of our company's culture is active participation and the voicing of ideas, opinions and proposed solutions.
Here at Agathon, employees are given the chance to take the helm and advance their career – because the dedication of each individual counts and contributes to their personal development.
We take loyalty seriously
You don't just ask for loyalty; it is fostered by being receptive and recognising hard work.
Agathon has invested a lot in pioneering manufacturing processes and modern, ergonomic and location-independent workplaces over the past few years.
We encourage open dialogue
With flat hierarchies, we enable discussions on an equal footing and facilitate respectful, appreciative communication. We foster a close and familial work atmosphere, and our employees address each other informally.
We invest in training and development, promote talent and offer diverse career opportunities. We offer apprentices an inspiring working environment where they can develop their individual skills to their full potential.
Do these principles appeal to you?
Our corporate values form the foundation of our culture and our success. They serve as guidelines, steering our behaviour and influencing our decisions.
The foundation of our culture
People make the difference
Products and services can quickly be copied. It's people that make the difference. To help our employees give it their all, we offer them a secure and positive working environment.
I raise the bar
At Agathon, we take responsibility and come up with bold ideas. Together, we pursue our goals resolutely and always strive to innovate. Mutual trust forms part of Agathon's bedrock, as do our ongoing training and personal development.
I want to know more
In our community we engage in active listening and value the opinions of others. We aspire towards progressive solutions, use diverse talents and promote continuous growth. This fosters a cooperative environment of innovation and recognition.
I show initiative
We are engaged in our work and bring constructive proposals for improvement to the table. We take the initiative to source the information we need to develop innovative solutions. Our actions are need- and goal-oriented, and we always aspire to look beyond the horizon.
I show respect
We recognise and acknowledge good performance and innovative ideas, and we express constructive feedback and communicate as equals. We represent Agathon and its interests with loyalty.
You can count on me
We are reliable when it comes to honouring deadlines, always turn up on time and keep our promises. Individual responsibility is a matter of course for us, and we support one another actively.
Anchor: digitale-transformation
Anchor: digitalisierungs-projekte
Get to know our digitalisation projects
Be on-site virtually thanks to smart
glasses
Data glasses, or smart glasses, allow our remote supporters in Bellach to assist service partners worldwide on Agathon grinding machines.
Launching into the digital transformation at high speed
If you want to digitalise your company, you need a strong backbone: pressing ahead with any new technology requires a fast internet connection.
Toolbox and tablet
Bye paper, hi tablet – thanks to the Field Service CRM, the entire Service division is now integrated into Agathon's existing CRM.
Digital manufacturing for standard components
Smart factory, artificial intelligence, IoT, big data. Are these technologies relevant to Agathon when it comes to the digital transformation of production?
Quick implementation of projects thanks to «Scrum»
Product lifecycles are shorter and the requirements for products and projects can change any time. Agathon is responding to this by launching the agile project approach.


Want to work on projects like that?
What you stand to gain at Agathon
Agathon offers its employees countless advantages, including a pleasant working environment, personal development, financial security and everyday perks.
Modern working time models
Flexible hours, the option of working part-time, job-sharing and unpaid leave to promote work-life balance
Performance-related salary with a strong emphasis on equal pay
Progressive working conditions
Modern workplaces, the option of working from home, cosy break room
Good accessibility with public transport and free parking
Ergonomic workplaces, free flu vaccinations,
perks at gyms
Solidly financed pension fund with attractive benefits, full coverage of daily sickness allowance insurance
Financial and time-related assistance for training and development
Subsidised catering options both on- and off-site
Anchor: nachwuchsfoerderung
Last, but not least:
corporate social responsibility
As a responsible company, Agathon pledges to comply with the law, to uphold occupational health and safety and to act as a staunch advocate of equality.

Agathon endeavours to hand an intact environment on to subsequent generations. For this reason, the company pursues a careful use of resources and works continuously to improve its environmental performance.

It's no coincidence that we installed our own solar energy system in 2023. But it doesn't end there – we're just getting started.
Anchor: bewerbungsformular